Where are we?
The address is: The Embankment (Behind Key Theatre), Embankment Road, Peterborough, PE1 1EF.
The festival is held in massive marquees on the river embankment in Peterborough. The site is only a few minutes walk from Peterborough railway station and the bus and coach stations.
Here is a aerial view of the beer festival on the embankment from a previous year.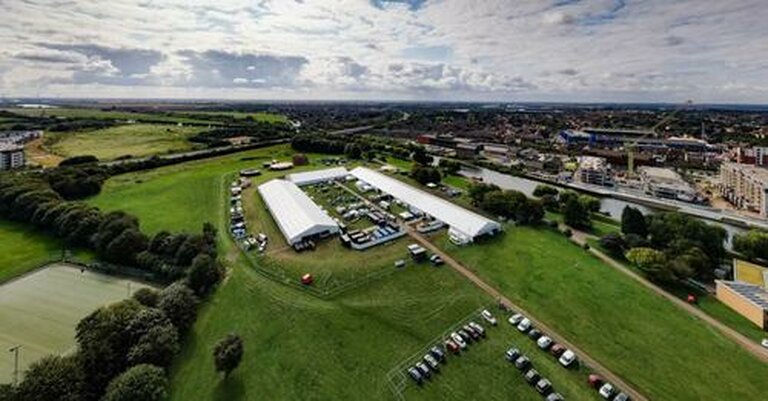 Taxis are available at the railway station and bus station and we provide a taxi rank near the Key Theatre at the entrance to the Embankment. We do not allow taxis on to the Embankment (excepting those used by wheelchair users) for the safety of our pedestrian customers.